The topics of green construction and green buildings have been trending the construction industry for some time now and many governments are even encouraging companies to go "green". The trends towards green initiatives, green energy and construction has been increasing. In this report, we will be looking the structure of the market, the market size and the future of green and eco-friendly construction
Before we start, it's worth mentioning that the market size of green buildings material will be about $370B by 2022.
What is eco-friendly construction?
By definition, According to Sustainable Build, "Eco-friendly, or ecological, construction is building a structure that is beneficial or non-harmful to the environment, and resource efficient. Otherwise known as green building, this type of construction is efficient in its use of local and renewable materials, and in the energy required to build it, and the energy generated while being within it".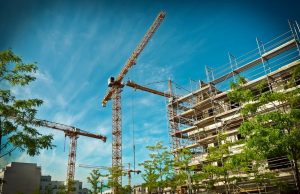 Eco-friendly construction has developed in response to the knowledge that buildings have an often-negative impact upon our environment and our natural resources. This includes transporting materials hundreds or thousands of miles, which has a negative impact in the energy required to transport them, and also in emissions of hazardous chemicals from a poorly designed building that creates and traps them.
There are many options for companies who are wishing to design and build an eco-friendly housing. Architects, engineers and builders worldwide are now using construction techniques that have been developed throughout human history, in response to local environmental concerns and the physical resource opportunities available, coupled with 21st century technological refinements.
These range from rammed earth construction, which involves clay-based material mixed with water and then rammed into brick or solid wall form, suitable in hot and dry climates, to straw bale houses, literally using bales of straw as the core structure. Straw is a great insulator, is a breathable material that filters the air passing through it, and contrary to expectation, is fire-resistant when compressed. And it is low cost. See our page www.sustainablebuild.co.uk/strawbale for instructions on how to build.
Other options are so-called earth ships, which use recycled car tyres filled with earth as the buildings walls, or Yurts or Gers, the semi-permanent nomadic tents of Inner Asia, that utilise local wood, wool and canvas, to literally live on, with the land. These examples can be seen as development that has a low impact upon the environment, which utilise and blend in with the local environment, and could be dismantled and moved easily.
Features of Ecological and eco-friendly buildings
In more conventional building construction, it is how technology and building materials merge and create ecological resources that are the key to green success, as well as using simple and readily available materials.
Other features of an ecological building might include:
Different uses of solar panels for water heating for domestic use
Water conservation, possibly including biological waste water treatment and re-use, and the simple collection and recycling of rainwater for garden use
Low energy and cost saving light bulbs that live up to 100 times longer than conventional light bulbs
Cellulose insulation
Non-toxic or lead-free paints and wood preservatives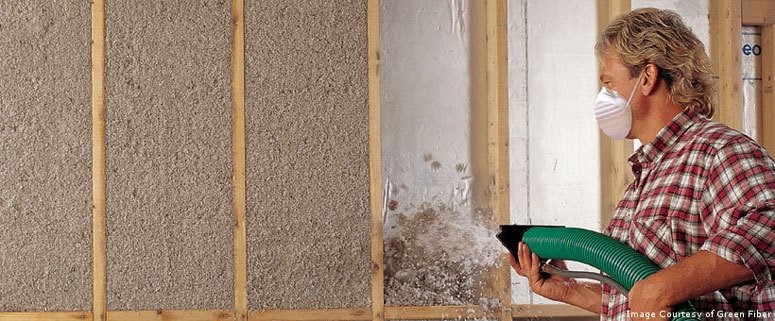 "The market size of green buildings material: Green buildings materials market size worth $364.6 Billion by 2022"
The global green building materials market size is expected to reach USD 364.6 billion by 2022, according to a new report by Grand View Research, Inc. Growing demand for environmental-friendly and sustainable building materials is expected to propel the growth of the market.
Green building materials stops the usage of toxic paints containing lead, in turn improving indoor air quality. Furthermore, the products also offer plentiful natural lighting thereby reducing energy usage which thereby reduces the overall expenditure. Copious raw material availability coupled with a large number of manufacturers are expected to aid the growth of market.
Technological innovations have facilitated a rise in demand in green building materials, as products are becoming increasing affordable and readily available. As a result, the demand has increased dramatically over the past few years majorly due to rebounding construction market.
Increasing demand for green building materials coupled particularly in emerging economies are expected to have a positive impact towards market growth. In addition, presence of large number of manufacturers is expected to increase the ease in sourcing the products. Oversupply of green building materials is expected to lower product price which will drive the market growth over the forecasted period.
The market exhibits the presence of a large number of manufacturers engaged in the manufacturing of wide range of products including roofing, insulation, and frames. Easy accessibility to raw materials coupled with product demand is likely to increase industry rivalry aim to improve product quality.
According to the same report, here are some key points about the market size of the eco-friendly construction industry:
Structural product segment is expected to reach USD 239.1 billion by 2022, owing to their superior aesthetics, and durability, and ability to reduce carbon emissions.
Insulation is estimated to be the fastest growing application with a growth rate of 11.7% over the forecast period, on the account of its high energy efficiency coupled with heightened emphasis on the installation of interior insulation solutions
The demand for the product in Asia Pacific is expected to reach a value of USD 78.4 billion by 2022 in the wake of rising residential construction and growing infrastructure development.Key question: Is this the right time for eco-friendly construction in the UAE?

According to a special report on Gulf News on eco-friendly construction, the UAE's increased commitment to sustainability puts it ahead of the other GCC countries, according to architects and industry experts. Yet, while the situation is improving, the market still must overcome the misconception that greening and improving a building's energy efficiency is a costly affair.

"The UAE has a good framework and we are seeing the process in Abu Dhabi setting good examples, including the goal of reducing energy bills by 20 per cent in all new homes built across the emirate," says Antonio Ceci, Sustainability and Permitting Section Manager at RW Armstrong, an engineering consultancy and architectural firm. "The question that arises is whether sustainable architecture is worth the investment, and what the investment actually is," Ceci adds. "A sustainable building should cost marginally less to build and have much lower operating costs. Developers are well informed and see the long-term benefits. But contractors, in some cases, lack the experience of implementing environmental design principles into the construction methods and procedures. This makes it complicated to fulfil the requirements as stated in the building code regulations, especially regarding the sustainable supply chain, construction and demolition waste management."

At what cost?

According to the same report, "How can designers ensure that their buildings are really more energy-efficient without breaking the bank? Says Engi Jaber, Architect and Sustainability Coordinator at Dewan Architects & Engineers: "Active design methods include solar water heating, solar collectors and generators such as PV or solar panels (pictured above), automated lighting and ventilation systems, using efficient lighting fixtures — such as LEDs — and the use of energy-efficient appliances and equipment.

"On the other hand, passive design methods include designing by orientation, high envelope insulation, having airtight building shells and efficient glazing systems, increasing shading structures and overhangs to limit solar gains, as well as balanced energy recovery ventilation."

 Green buildings trends in the Middle East

According to EcoMENA, "the Middle East region faces a unique set of environmental and socio-economic challenges in the form of water scarcity, harsh climatic conditions, ecological degradation and abundance of fossil fuels. Commercial and residential buildings in the Middle East consume more energy than those in other parts of the world, mainly on account of extremely hot weather, rampant use of glass exteriors and heavy reliance on air-conditioning. The Middle East building industry, in recent years, is actively trying to make widespread use of".

Some of the other drivers for the progress of green buildings sector in the Middle East are carbon-neutral buildings, self-sustaining urban planning and cultural sensitivity incorporating traditional Islamic architecture. Many countries in the region are increasingly promoting energy efficiency as a means to achieve energy security which has catalyzed the local green buildings industry. As far as social reasons are concerned, improved health and greater productivity are the top reasons for companies going green in their construction.

"In recent years, green building design has emerged as a top priority in the Middle East. The number of LEED-registered buildings has increased rapidly across the region, from 623 in 2010 to more than 1400 in 2015. United Arab Emirates is leading the pack with almost two-third share, followed by Qatar, Saudi Arabia and Egypt. Some of the prominent green buildings are Masdar Institute of Science and Technology (Masdar City), Climate Change Initiative Building (Dubai), Qatar National Convention Centre (Doha), King Abdullah University of Science and Technology (Jeddah) and World Trade Center (Bahrain). Siemen's headquarters in Masdar City has the distinction of being the first LEED Platinum-rated office building in the entire Middle East. Msheireb Downtown Doha is regarded as the world's first sustainable community, with more than 100 buildings targeting LEED Gold and Platinum rating".

In fact, the UAE has the fourth-largest stock of LEED-certified buildings outside the US at 3.1 million sq. meters. UAE also has the distinction of having the fourth-largest number of LEED-accredited construction professionals worldwide. Sunanda Swain, a leading Dubai-based green buildings expert says that, "Presently, the UAE has total cumulative gross square meters (GSM) of LEED- certified and registered spaces of 53.44 million and the total number of LEED-certified and registered projects are 910 (in comparison to 710 by June 2014)". She adds, "In Abu Dhabi, over 700,000 square meters of real estate are certified by the Urban Planning Council under Estidama sustainability standards."

DEWA launches 'Green Dubai' sustainability initiatives
The Dubai Electricity and Water Authority (DEWA) has announced 'Green Dubai', comprising three initiatives designed to make Dubai the smartest, happiest and most sustainable city in the world. DEWA says the move empowers customers to make sustainable decisions that contribute to protecting the environment and natural resources.
Shams Dubai, which encourages building owners to install photovoltaic solar panels and connect them to DEWA's grid, is part of Green Dubai. According to the utility company, over 1,145 buildings have already been connected and contribute nearly 50MW of energy.
The 'Green Charger' initiative is also part of Green Dubai and will see the installation of Electric Vehicle (EV) charging stations. To date, DEWA has installed over 100 Green Chargers across the city and aims to grow the number to 200 stations by the end of this year. To encourage its customers to use eco-friendly electric vehicles, DEWA is providing free charging for electric cars registered in the Green Charger initiative until the end of 2019.
"Green Dubai aims to empower customers to adopt a conscious and responsible lifestyle through the sensible use of electricity and water. This supports the Demand Side Management Strategy to reduce electricity and water use by 30% by 2030, generating clean solar energy, and encouraging the use of eco-friendly electric vehicles," said Saeed Mohammed Al Tayer, MD and chief executive of DEWA.
'High Water Usage Alert' is the third initiative under Green Dubai and aims to help customers identify leaks in their water connections and curb wastage. The system sends notifications to customers if there are unusual increases in consumption according to DEWA, which helps the customer to check and repair leaks with the help of a specialised technician.
"Environmental work requires concerted efforts to achieve a balance between development and the environment, to protect the rights of future generations to enjoy a clean, healthy, and safe environment," Al Tayer added.
End.
Sources:
https://www.grandviewresearch.com/press-release/global-green-building-materials-markethttps://gulfnews.com/gn-focus/special-reports/big-5/eco-friendly-construction-the-present-not-the-future-1.1097871
http://www.asiagreenbuildings.com/wp-content/uploads/2015/11/green-crain-e1446536779731.jpg
http://www.sustainablebuild.co.uk/ecofriendlyconstruction.html
https://irp-cdn.multiscreensite.com/aa33a071/dms3rep/multi/cellulose%201-775×321-775×321.jpg
https://www.businessinsider.com/dubai-sustainable-city-uae-2018-1