Almost all countries and industries are seeing the undeniable impacts of the new coronavirus today. With economic activities at a halt due to quarantine and social distancing laws set by governments, new financial strains are developing every day. The construction industry is not exempted from these impacts. Some of the biggest infrastructure projects have been affected and have been put on hold. The future of the pandemic remains uncertain. The current situation in the construction sector has raised questions over the effectiveness and the validity of contractors' insurance policies in the time of coronavirus. However, with all the uncertainty, some countries have loosened the restrictions on the industry which has allowed site to re-open following a new standard of normalcy: 86% of sites now open in England and Wales and Singapore is set to re-open its sites on June 2nd as long as sites are labeled: 'Covid-Safe and restart ready'
Following Rules: Following rules is particularly important for regions and projects where work has not entirely halted, like the UAE. Strict social distancing regulations need to be followed by workers. Taking place in more open areas as compared to enclosed spaces, it becomes relatively easier to follow these rules on project sites.  Along with ensuring workers wear masks and constant workplace sterilization, social distancing rules need to be communicated to the workers. It would be ideal to maintain 1.5 metres distance between every worker at all times. To make site social distancing successful, one needs to ensure that limited workers are working in one area, and a well-structured work schedule is followed so that there are not too many workers on-site at the same time.  A bonus to all this would be planting sanitisation areas on job sites and encouraging workers to wash their hands frequently. It becomes the employers' responsibility to provide its workers with ample safety gear as well as make sure the frequency of sharing equipment between workers is reduced.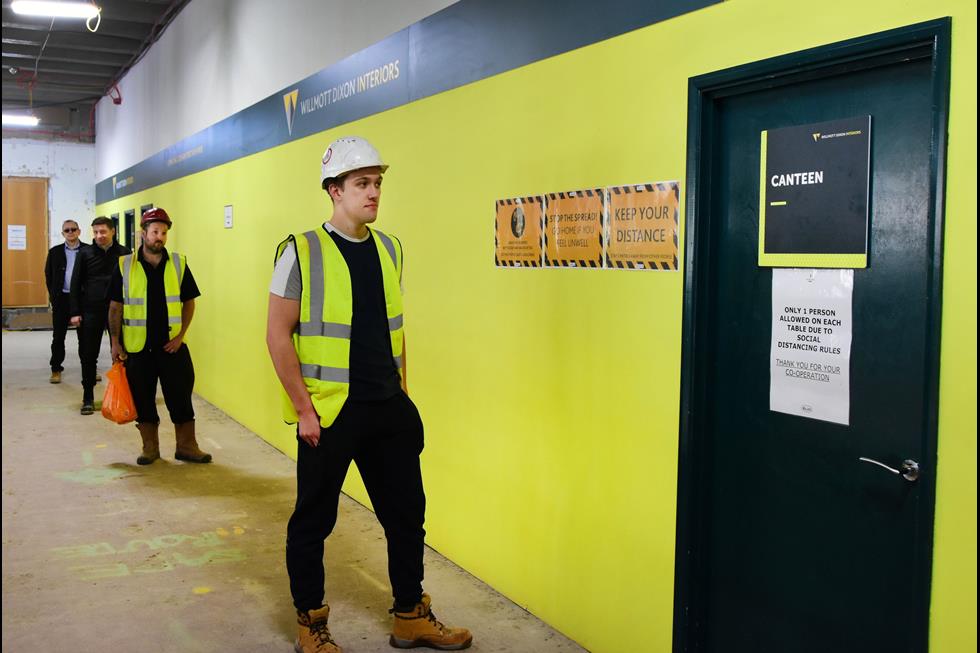 Up safety measures: In the UAE for example, the Municipality has intensified monitoring and inspection of construction sites to ensure all preventive and precautionary guidelines are implemented and instructions in circulars are followed. A total of 50,000 inspection visits were conducted in 12,331 under-construction buildings in the last two months, apart from visits conducted in response to emergency reports in Dubai. Mandatory precautionary measures in construction sites include: wearing protective masks and gloves, providing sterilisation equipment in multiple locations at the site, measuring the temperature of workers before entering the site, maintaining physical distancing and avoiding gatherings, ensuring workers keep a safe distance between each other while travelling in and disembarking from buses, conducting continuous sterilisation of work sites and project extensions, avoiding overcrowding in temporary and permanent elevators, providing dedicated waste containers on site, providing protective clothing for workers in project warehouses, distributing timings for workers' breaks to ensure physical distancing, ensuring office workers at the site maintain physical distancing, and providing disposable plates and cups. The civic body has issued a set of circulars and guidelines for preventive steps and intensified cleaning and disinfection procedures in construction sites and workers' accommodations. The Municipality stressed the need to abide by the circulars to ensure the highest security and safety for all construction workers and members of the community. The circulars also include guidelines on transport and movement controls to and from construction sites and the procedures to be followed inside workers' buses. They also outline the protocols related to the prohibition of workers' movement outside the project site and the categories within the construction sector that are exempt from movement restrictions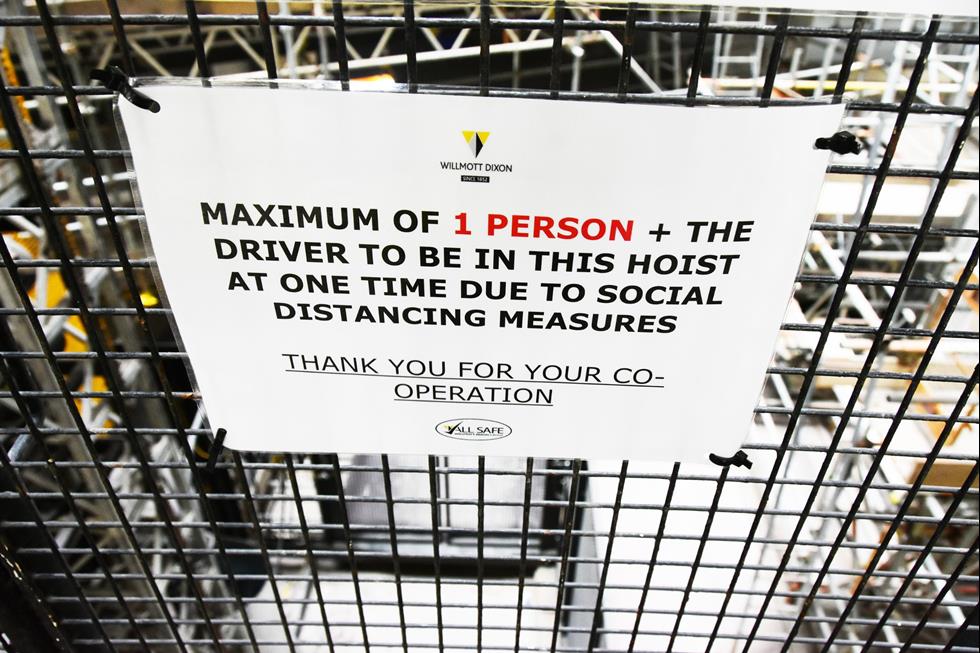 Communication is key: Whether or not your construction projects are continuing during this period, make sure you keep your clients, stakeholders, and staff up to date with the status of the projects. It is not just them who need to be up to date. Construction companies always need to keep updated with policies that are being introduced by their respective governments. Governments are continually working on lessening the impact on industries and reviving the economy.
Being a vital sector, you can rest assured that the construction industries will be presented with policies that could work in their favor and stay up to date.
Risk aversion and a conservative approach: A number one priority for contractors' would be to preserve liquidity by ensuring the number of unnecessary expenditures is limited. You can limit cash flow in areas ranging from corporate costs to petty cash on projects. The uncertainty from a regulatory and business perspective has prompted companies to make decisions in the short term which has booted the focus on Rental.
Flexible Business Models: Businesses need to adopt agile operating models in the medium term if they want to be resilient. Companies need to replace fixed costs with variable costs for all operations. They can lower base salaries and push variable costs aligned to performance. Regularly revisit decisions over which capabilities should be retained internally and which should be outsourced. Ideally, businesses should retain core activities like project management and control internally but can outsource activities such as secondary support to reduce fixed costs.  
Digital transformation is a necessity: There could be no better time to invest in digital technologies to remain agile and better understand market fluctuations. Advanced technologies can make tasks such as workforce deployment, scheduling, and overall logistics processes faster and easier. They can also play a helping hand in reducing workforce costs. This helps contractors' become efficient, productive, and less dependent on manual labour.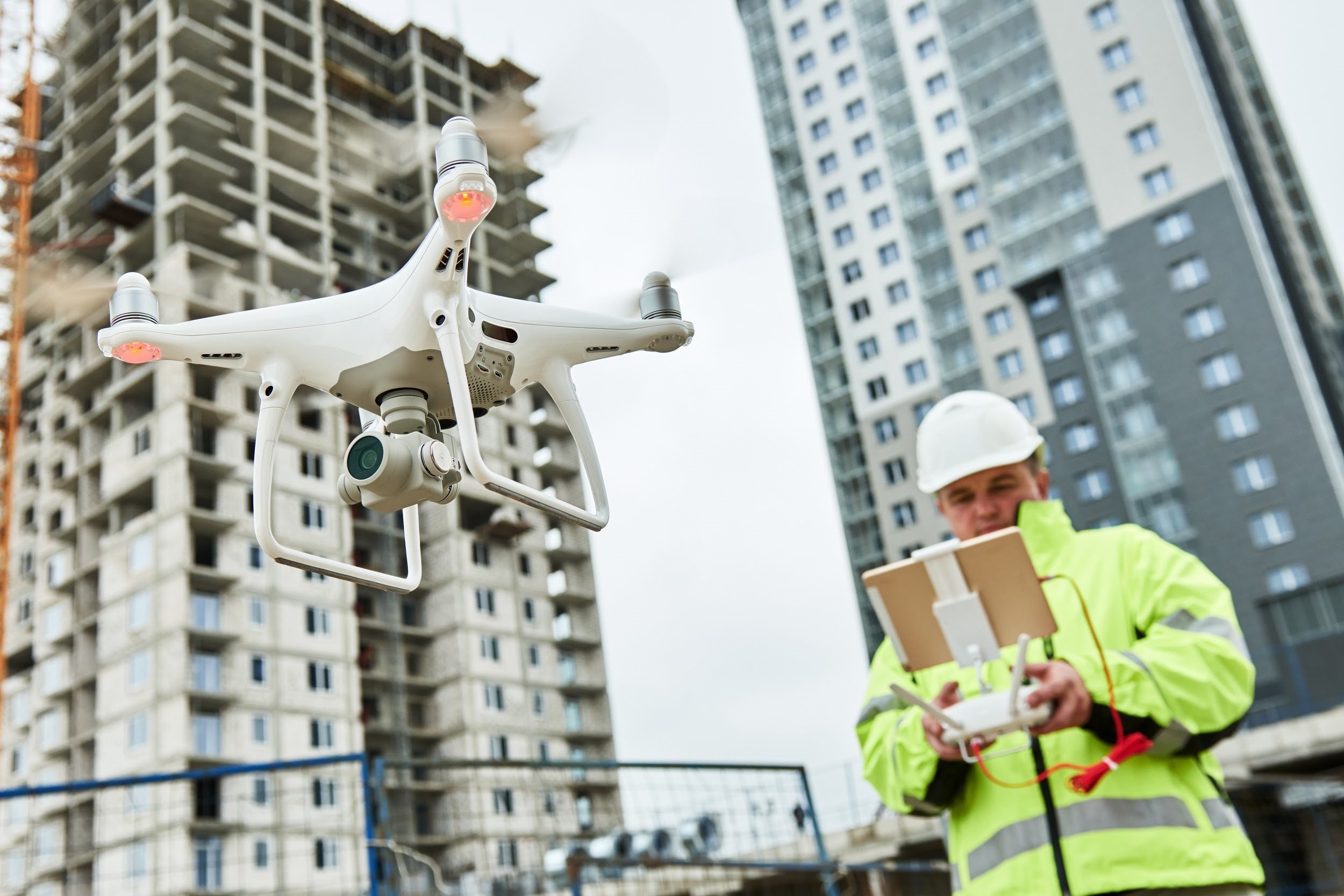 Fully embracing digital tech in the construction industry seem to be the options contractors and construction agencies will be turning to post COVID-19. This industry is one of the few sectors which have lagged in adopting modern technology. The new coronavirus outbreak has made opting digital technology is now a necessity and less of an option for the construction industry. Traditional construction methods are no longer viable in today's day and age. The United Nations predicts that the world's population would jump up to almost 10 billion by the year 2050. This means that the need for housing and upscale construction projects will increase. To reduce the manual workforce, pressure on essential labour, and increase efficiency, the industry needs to keep up with technological developments.
As time passes, both development and innovation are inevitable.
Digital technology has now allowed architects to become more imaginative and creative in designing their buildings. With the increase in the complexity of projects, it would not be viable for the industry to continue with their current methods. It is only by implementing digital technologies will the construction sector be able to complete future projects. Fortunately, increasing numbers of companies recognise the importance of digitisation and how it can transform the industry for the better.  An example of such companies is Italy-based tracked platform manufacturer Palazzani who has called for a greater focus on digital infrastructure, including 5G telecommunications to help stabilise the economy, as it delivers a 52m platform suited for this type of work.  Serena Mingardi, sales and marketing at Palazzani, said, "The fallout from the Covid-19 pandemic will be severe for the economy of the most developed countries and, consequently, for the whole world. The magnitude of the global recession that lies ahead derives above all from the duration of the infection and from the way in which the financial authorities will respond to the health and social disaster. Mingardi, adds, "The most direct and effective way to fight the economic downturn remains the construction and maintenance of infrastructures and this is the only solution to stabilize growth, employment, unlock the potential growth and improve long-term competitiveness; the construction of infrastructure increases GDP and creates jobs, while their availability can increase productivity and promote both competition and cooperation."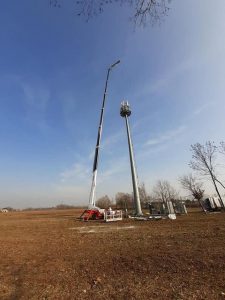 Mingardi, continued that in particular, infrastructure investments should be directed towards 5G telecommunications, artificial intelligence, 'industrial Internet', smart cities, education and health care. Di Primio's Palazzani XTJ52C in Abruzzo model has an outreach of 19.5m, which is being increasingly required in Italy. The main applications are for the installation of 5G masts. The model's Can Bus system automatically controls movements, leading to time and fuel savings of more than 20%, said the company.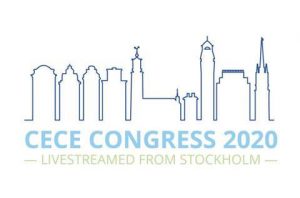 In addition to using digital for product development, entities such as the CECE – the Committee for European Construction Equipment are using the internet to continue scheduled events and conference. For the first time ever, the CECE will hold a virtual version of its annual congress. In association with the Swedish association, SACE, CECE will livestream its 2020 congress to remote delegates on 8 October, from a TV studio in Stockholm.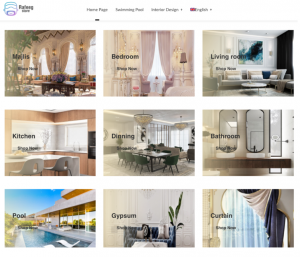 New emerging opportunities are increasing in the construction industry with some start ups capitalizing on the need to be online. An example of that is the MENA region's first electronic store: Rafeeg Store. Rafeeg App founder, Mr.Khamis Al-Sheryani opened this store that specialises in construction, maintenance and decoration projects in the UAE. Through Rafeeg Store, customers can browse the designs of the best international engineers and decorations. They can also easily compare the rates of local contractors who are willing to design their homes. This opening aligns perfectly with the UAE government's vision to follow through the best environmental practices in various fields, including contracting, maintenance, and design. The online store is now expanding its services in cooperation with a series of trusted international brands to help the market more sustainably in light of the new coronavirus outbreak.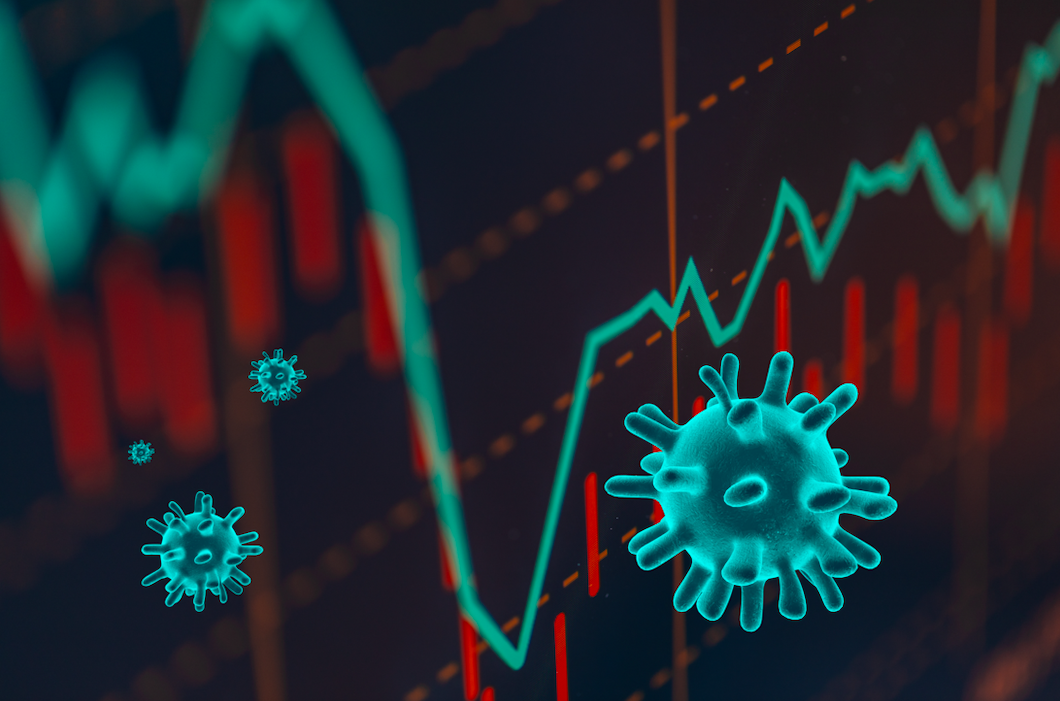 Technology is also being used to improve existing business processes. Indeed, some contractors in Europe as using GoPro technology to film progress on site, which is uploaded to Microsoft Teams to show latest developments, pause and ask questions. In addition, Motion activated voiceover systems are being used to remind people to abide by social distancing on site
Hopefully, the ongoing epidemic will end soon. However, the massive disruption caused by the COVID-19 will push companies to adapt into the "new normal" way of business and only those who can adapt will survive.
End.
Sources
https://www.cbnme.com/news/dubai-municipality-enforces-building-control-measures-to-boost-precautionary-protocols-against-covid-19/
https://www.khl.com/access-international/palazzani-focuses-on-digital-infrastructure/144255.article
https://www.khl.com/construction-europe/constructions-new-normal/144094.article?utm_source=newsletter&utm_medium=email&utm_campaign=Construction+and+Coronavirus+-+21st+May+2020&utm_term=C%26C
https://www.khl.com/construction-europe/cece-announces-dates-for-virtual-2020-congress/144166.article?utm_source=newsletter&utm_medium=email&utm_campaign=Construction+and+Coronavirus+-+21st+May+2020&utm_term=C%26C
https://www.khl.com/international-construction/construction-to-resume-in-singapore/144106.article?utm_source=newsletter&utm_medium=email&utm_campaign=Construction+and+Coronavirus+-+21st+May+2020&utm_term=C%26Chttps://www.khl.com/construction-europe/86-of-sites-now-open-in-england-and wales/144207.article?utm_source=newsletter&utm_medium=email&utm_campaign=Construction+and+Coronavirus+-+21st+May+2020&utm_term=C%26C