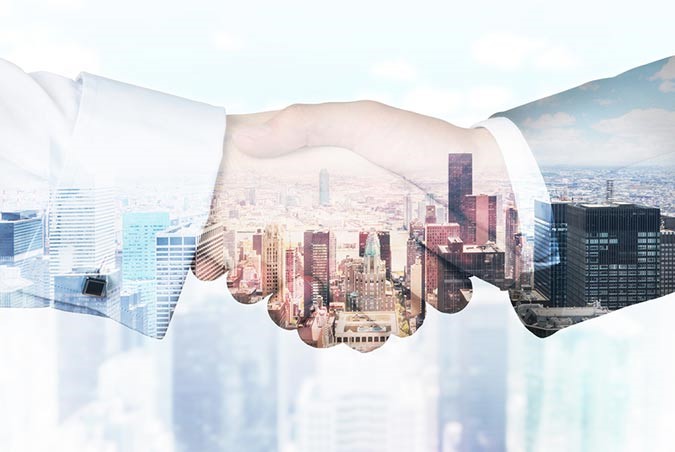 There have been many talks in recent years in the GCC and primarily in the UAE about the private sector and the growing support for it. The key focus of the Ghadan 2021 vision is to fund, encourage and push the private sector to grow. Some of the benefits of a growing private sector includes its contribution to the GDP, creating employment, attracting foreign direct investments to the country; this is just to name a few.
Now, another topic is in the spotlight: the partnership between public and private sector in the UAE. But what is the nature and the various elements of this type of partnership and what are the benefits for the economy.
The official history of public private partnership (PPP) is not that long ago. According to Law Teacher website, "In 1992 the John Major led government, in the United Kingdom introduced the Private Finance Initiative (PFI), which was the first systematic programme aimed at encouraging Public-Partnerships. The United Kingdom has one the most advanced public-private partnership programmes. Public-private partnership is responsible for about 24% of its public investments. The process has also been adopted by some Australian state governments; a model is the state of Victoria".
We will review this topic in detail and showcase how such partnership have benefited the economy in the past.
According to World Bank, "There is no one widely accepted definition of public-private partnerships (PPP). The PPP Knowledge Lab defines a PPP as "a long-term contract between a private party and a government entity, for providing a public asset or service, in which the private party bears significant risk and management responsibility, and remuneration is linked to performance". PPPs typically do not include service contracts or turnkey construction contracts, which are categorized as public procurement projects, or the privatization of utilities where there is a limited ongoing role for the public sector. For a broader discussion, see PPP Knowledge Lab . An increasing number of countries are enshrining a definition of PPPs in their laws, each tailoring the definition to their institutional and legal particularities".
"In some jurisdictions, and in particular civil law counties that follow the tradition of the Code Napoleon, a distinction is made between public contracts such as concessions, where the private party is providing a service directly to the public and taking end user risk, and PPPs, where the private party is delivering a service to a public party in the form of a bulk supply, such as a Built-Operate-Transfer (BOT) project for a water treatment plant, or the management of existing facilities (e.g. hospital facilities) against a fee.
In other countries, specific sectors are excluded from the definition, particularly those sectors which are subject to effective regulation or where there is extensive private sector initiative, such as in ICT Telecoms. In some countries arrangements involving more limited risk transfer such as management contracts are excluded from the definition for institutional reasons as the authorities prefer that they fall under traditional procurement processes for goods and services".
What are the expected outcomes of public private partnerships?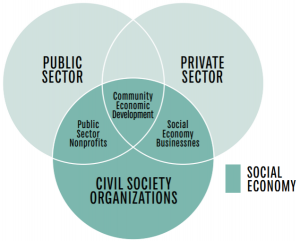 Ministry of finance of the republic of Lithuania has summarized the advantages and some of the disadvantages of PPP, which are as following:
PPP advantages:
Ensure the necessary investments into public sector and more effective  public resources management;
Ensure higher quality and timely provision of public services;
Mostly investment projects are implemented in due terms and do not impose unforeseen public sectors extra expenditures;
A private entity is granted the opportunity to obtain a long-term remuneration;
Private sector expertise and experience are utilized in PPP projects implementation;
Appropriate PPP project risks allocation enables to reduce the risk management expenditures;
In many cases assets designed under PPP agreements could be classified off the public sector balance sheet.
PPP disadvantages:
Infrastructure or services delivered could be more expensive;
PPP project public sector payments obligations postponed for the later periods can negatively reflect future public sector fiscal indicators;
PPP service procurement procedure is longer and more costly in comparison with traditional public procurement;
PPP project agreements are long-term, complicated and comparatively inflexible because of impossibility to envisage and evaluate all particular events that could influence the future activity.
Public private partnerships in various countries
United Kingdom
In 1992, the Conservative government of John Major in the UK introduced the PFI,[30] the first systematic programme aimed at encouraging public–private partnerships. The 1992 programme focused on reducing the public sector borrowing requirement, although, as already noted, the effect on public accounts was largely illusory. The Labour government of Tony Blair, elected in 1997, expanded the PFI initiative but sought to shift the emphasis to the achievement of "value for money", mainly through an appropriate allocation of risk. However, it has since been found that many programs ran dramatically over budget and have not presented as value for money for the taxpayer, with some projects costing more to cancel than to complete.
United States
In 2017, the State of Texas sought its first ever private partner to join in a project to renovate the G. J. Sutton Building in Downtown San Antonio near the Alamodome, according to Mike Novak, the chairman of the Texas Facilities Commission. Local governments in Texas have already entered into such partnerships including the redevelopment of the HemisFair Arena and the construction by Weston Urban of a new Frost Bank Tower in San Antonio. Named for G. J. Sutton, the first African-American elected official in San Antonio, the six-acre complex was vacated by the state in 2014 because of bat infestation and a deteriorating foundation. In 2015, Governor Greg Abbott, counter to the wishes of Mayor Ivy Taylor, used his line-item veto to remove $132 million which would have funded the rehabilitation of The Sutton. The state expects to see the property used at some point in the future for office space and parking slots. Billy Nungesser, the lieutenant governor of Louisiana, proposed in 2017 that public–private partnerships be established for many of his state's financially-strapped state parks, which fall under his jurisdiction, particularly citing two popular facilities in Sabine Parish: North Toledo Bend State Park and Hodges Gardens State Park, at which operating costs vastly outstrip revenues from the $1 park admission fees. Because of recurring state financial issues, the fate of state parks in Louisiana remain in doubt after July 1, 2017
Public private partnership in the UAE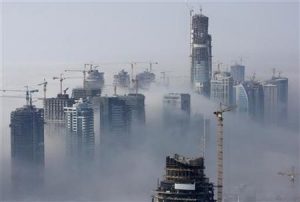 According to the UAE government website, "in 2017, the UAE Cabinet issued resolution (1/1) on the procedures manual for partnership between federal entities and private sector. The manual intends to diversify the mechanisms for developing the strategic infrastructure projects and improve the quality of services. It also provides a general framework for project lifecycle of partnerships with private sectors.
Dubai regulatory framework of Public Private Partnerships
Government of Dubai enacted Law No. 22 of 2015 which sets up the regulatory framework of Public Private Partnerships in the emirate of Dubai. The law aims at encouraging the private sector to participate in the development of projects and increase investments in different fields. According to the law, a partnership project may be proposed by a government entity or by the private sector. It also specifies certain terms for partnerships between the public and private sectors. They are:
feasibility of the project economically, financially, technologically and socially
allocation of sufficient funds in the budget of the government entity to cover the expenses of the project, if any.
The law stipulates conditions for approving the projects. These conditions involve, among other things, funding and methods of partnerships. The term of the partnership contract may not exceed thirty years from the date of execution. For more details, read the guide Public Private Partnerships in Dubai issued by Department of Finance – Government of Dubai".
Public Private partnership in the construction sector (Case study)
In the UAE, to align with the PPP initiative, according to ConstructionWeekOnline, two public-private partnership (PPP) contracts worth $13.9m (51.3m) have been awarded by Abu Dhabi Municipality (ADM) for the construction of a service station and a market.
UAE firm Tristar Engineering and Construction Company won a $9.8m (AED30m) contract to build the 12.3ha community market in Mohammed bin Zayed City.
Florida Property Development Company will build a $4.1m (AED15.3m) service station in Al Shawamekh city that will provide car repairs, carpentry, and a range of household maintenance services.
Saif Badr Al Qubaisi, ADM's general manager, said the duo of deals will "step up the development drive and add to the new projects needed for delivering modern services to the community". He noted that the agreements with Tristar and Florida Property Development Company reinforced the municipality's mission to bolster "cooperation with the private sector".
Earlier this year, ADM signed $24m (AED87m) worth of contracts to build social infrastructure projects, including three playgrounds, a sports centre, and four service stations. These contracts were signed as part of growing collaboration with the private sector.
Will other countries in the GCC follow suit?
According to an article published on ME Construction News website, while there has been collaboration between the public and private sectors for some time, the relationship has been restricted to service contracts and to the water, energy and transport sectors. Most projects in the GCC region developed using a recognised PPP model have traditionally done so under each market's own version of tender and procurement laws.
One of the key reasons PPP has yet to make a mark in the region is due to the lack of legislation, however, experts have pointed out that this is beginning to change. "I'm pleased to see that countries and states that are interested in PPP are trying to regulate it and introduce a framework for it. That's the very first step," said Andrew Mackenzie, partner at Baker McKenzie Habib Al Mulla, a law firm specialising in construction disputes and arbitration.
"We haven't yet seen an explosion of these projects. We're beginning to see a few of them pop up more regularly, particularly in the power or water sector – where private companies want to partner with public bodies to provide desalination plants or power projects of a particular nature."
Highlighting the $500 billion NEOM city development as a particular example, Mackenzie told MECN.com that it would be a perfect test for the private-public partnership model. "I think Saudi Arabia will begin to take the lead on more of these megaprojects, but the UAE, Oman, Kuwait, Bahrain and Qatar have a number of significant projects in the pipeline. As we move towards $70, possibly even $80, a barrel in oil prices, these projects become far more commercially viable as more liquidity returns to the market."
Conclusion
Even though PPP has its clear advantages, but it has its critics as well. Many believe that not all sectors/verticals should fall within the PPP framework, some essential sectors such as water or energy of education should always be controlled by the government as they should always be kept as a non-for-profit entities while other believe that privatization helps sectors grow and become competitive and eventually help us achieve more.
Oman to lay foundation stone for PPP housing project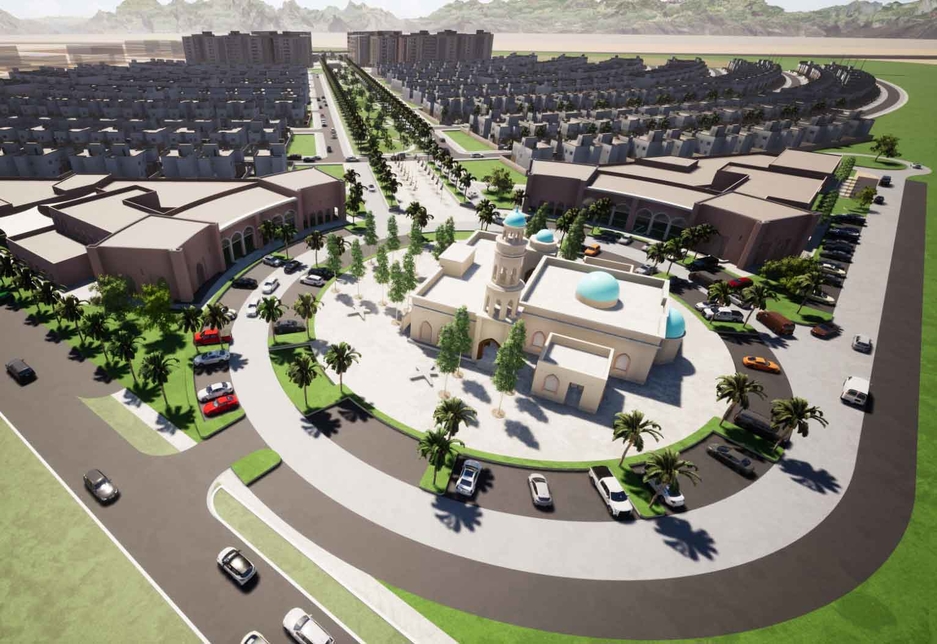 Oman will lay the foundation stone for an affordable housing development built through a public-private partnership (PPP) in the coastal city of Barka on 22 October. Representatives from the country's Supreme Council of Planning (SCP) will attend the ground-breaking ceremony for the integrated residential project in northern Oman, on behalf of HE Sheikh Saif bin Mohammed Al Shabibi, Minister of Housing.
Oman's state-run news agency said the mixed-use residential community was a "first-of-its-kind" project for the sultanate due to its PPP model, which would see "one of the leading real estate companies" develop the community in accordance with international construction standards. The name of the company was not revealed, nor was the project's value, but it is believed to the be the first time that SCP and Oman's Ministry of Housing have collaborated on a project of this scale. The Barka-based residential community will have shops, a mosque, healthcare centres, public parks, and an open grassy field for sport. The project is designed to attract Omanis seeking affordable and modern properties. Equipped with integrated infrastructure, tree-lined boulevards, ample parking, and a host of amenities, officials in Oman's government hope the project will stimulate economic growth and reduce state spending through private sector collaboration, according to Oman News Agency. 
Meanwhile, real estate deals in Oman have been on the slide recently, as Ministry of Housing statistics recorded a year-on-year decline in the value of property deals during the first six months of 2018. Despite a rise in cash generated by stamp duty collection fees, money made by property sales dropped marginally by 0.4% in H1 2018 when compared to the same period a year ago.  A surge in housing plot allocation has partially offset the nominal value decline. In total, 22,128 residential plots were handed out between January and July 2018, marking a 29% rise on the 17,125 building plots granted by the government during the first seven months of 2017.
End.
Sources
https://bridgemastersinc.com/u-s-infrastructure-benefits-public-private-partnerships/
http://farsportscars.com/state-federal-goverment-venn-diagram.html
https://www.lawteacher.net/free-law-essays/commercial-law/origin-of-public-private-partnerships-commercial-law-essay.php
https://finmin.lrv.lt/en/competence-areas/public-and-private-partnership-ppp/ppp-advantages-and-disadvantages
Allen, Grahame. "The Private Finance Initiative (PFI) Commons Briefing papers RP01-117" (PDF). UK Parliament: House of Commons Library. 
Richard Webner, "State seeking builder for Sutton rehab", San Antonio Express-News
"Are State Parks closing?". The Alexandria Town Talk. April 16, 2017. Retrieved April 17, 2017.
https://www.government.ae/en/information-and-services/business/public-private-people-partnership/public-private-partnership
https://www.reuters.com/article/us-dubai-future-analysis/dubai-inc-may-face-shakeup-after-debt-standstill-idUSTRE5AO4J820091126
https://www.constructionweekonline.com/article-50010-abu-dhabi-signs-ppp-agreements-worth-14m
http://meconstructionnews.com/27910/gcc-governments-need-proper-regulations-and-frameworks-for-ppp-to-succeed
https://www.constructionweekonline.com/article-50527-oman-to-lay-foundation-stone-for-ppp-housing-project