The economic and the population growth in the GCC in the past few years have increased the demand for more power and consequently an increase in the construction of power plants in the GCC. In this report we will look into the value of the construction of power plants in the GCC and the biggest projects that are underway in the region.
According to a report by Arabian Business, GCC power construction deals is set to exceed $23bn in 2018. New report says Saudi Arabia will lead the way on contract, accounting for more than half of total.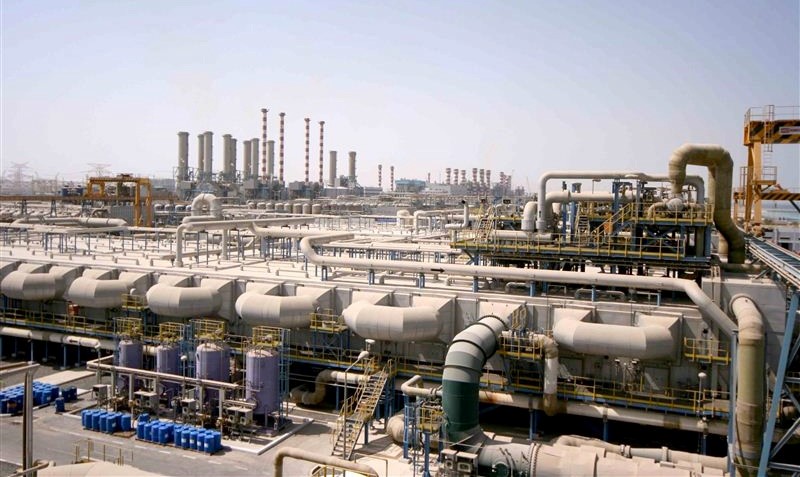 The value of power construction contracts awarded throughout the GCC in 2018 is forecast to reach $23.6 billion, according to a report by Middle East Electricity, the region's annual international trade event for the power industry. The figure represents a substantial 41 percent increase on 2017. The report highlights that Saudi Arabia will lead the awards ranking, accounting for 59 percent of contract value, followed by the UAE and Kuwait.
"This upsurge in the value of contracts reflects the vibrancy of the region's power sector where governments are looking to meet spiraling demand – between 7-8 percent a year," said Anita Mathews, group director – Industrial Portfolio at Informa Exhibitions, which organizes the event.
The report said the GCC will require a spend of approximately $81 billion for generating capacity, transmission and distribution over the next five years with that investment likely to be prioritized despite any prevailing economic headwinds.
GCC Power construction contracts to soar by 41 percent
According to a report by Saudi Gazette, Energy Storage & Management Solutions joins four other specialized sectors at the show including the Transmission & Distribution, Power Generation and Lighting stalwarts, as well as Solar, which joins the MEE (Middle East Electricity) line-up as a dedicated sector after six years as a co-located event.
As the GCC power contract investment pipeline readies for 2018 growth, the MEE report forecasts the renewables sector is on the rise as the region pursues economic diversification policies.
"GCC countries are shifting towards renewable resources for energy generation to preserve their oil wealth. Currently, renewables form the fastest growing energy source for electricity generation. GCC countries are investing heavily in renewable energy to achieve significant targets by 2030-2040," states the report.
The drive towards renewables is just one emerging trend in a region where the power sector is, according to Mathews – group director of industrial portfolio at Informa Exhibitions, witnessing tectonic transformation.
"Change is the name of the game with the region being driven by a new economic impetus and proving more responsive to changing fundamentals, including falls in the price of solar, storage and wind power," said Mathews. "This transformation is impacting all, at every level. Technology advances now see buildings serving as thermal batteries. This seismic shift is seeing new businesses and astounding innovation enter the industry as it moves from a highly-regulated sector into a fiercely competitive one.
"Consequently, there are a host of amazing opportunities in new technology and systems optimization, and the global industry has acknowledged the regional prospects. They have chosen to make their market and advanced product entries at Middle East Electricity, which itself is morphing into a beacon of change, signaling what we can expect in the short, medium and even long-term from the power sector and how it will impact all our lives," added Mathews.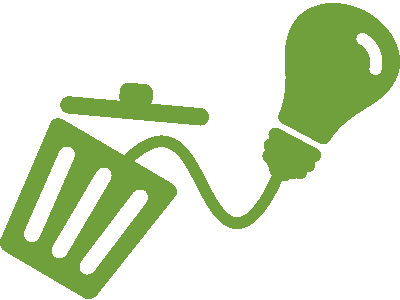 The rise of waste-to-energy in the GCC
According to a report by Gulf Business, the oil price drop of 2014 has left a lasting legacy, with diversification plans across the GCC reshaping not just energy industries, but entire economies, societies, and business landscapes.
Yet it is the energy industry that has perhaps felt the tremors of these seismic changes in the most profound way, as governments try to break what Saudi Arabia's Crown Prince Mohammed bin Salman describes as an "addiction to oil".
As a result, a wider range of energy sources than ever before have come to prominence, with solar, wind, hydro and other types of energy emerging across the region. One of the most promising avenues is waste-to-energy (WTE) – a process that not only generates significant levels of energy, but also tackles a major problem for the region.
"Across the GCC, governments are actively pursuing strategies to achieve zero waste," says Khaled Al Huraimel, group CEO of Sharjah-based environmental and waste management company Bee'ah.
"Average levels of waste per capita per day in the region stand at 1.65kg, and with the rapid urbanisation of the Middle East, waste production in the region is only expected to increase.
"Waste-to-energy projects will enable us to tackle this insurmountable problem of waste, in addition to meeting our energy needs and creating value out of discarded materials.
The rise of several new waste-to-energy projects in the region exhibits the responsiveness of the GCC market to waste-to-energy initiatives."
One of these projects was confirmed earlier this year when Bee'ah formalised a partnership with clean and renewable energy player Masdar to create the Emirates Waste to Energy Company (EWEC) and build a WTE facility that will incinerate up to 37.5 tonnes of solid waste per hour – adding an extra 39MW of green energy to the Sharjah electricity grid and providing power to thousands of homes.
It was a big step in the company's WTE ambitions, and is set to complement the firms existing projects and initiatives, which include the region's first – and the world's largest – gasification plant.
The facility has the capacity to process around 160,000 tonnes of non-recyclable waste annually – generating a gross output of 35MW of energy that can be used to power around 50,000 homes.
"This facility will enable Sharjah to become the first city in the region to achieve 'zero waste-to-landfill' status, in addition to achieving the UAE's 2021 goal of diverting 75 per cent of solid waste away from landfills," says Al Huraimel.
According to another report by The National, The UAE is aiming to generate 75 per cent of its electricity from renewables by 2050, while Saudi Arabia,the world's biggest oil exporter, has ambitions of adding 9.5 gigawatts (GW) of renewable energy to the grid by 2023, which approximates to ten per cent of its energy mix.
"I fully expect the kingdom of Saudi Arabia to announce their energy mix for 2030 and in that mix, I fully expect to see a significant amount of renewables – 40 to 50 per cent levels," said Paddy Padmanathan, chief executive at Riyadh-based power and water developer Acwa Power.
"Saudi Arabia is the sort of later entrant to this reality but it's a big volume and this will be the most exciting."
The analysis below by the International Renewable Energy Agency, can give a clear picture of the renewable energy market in the GCC: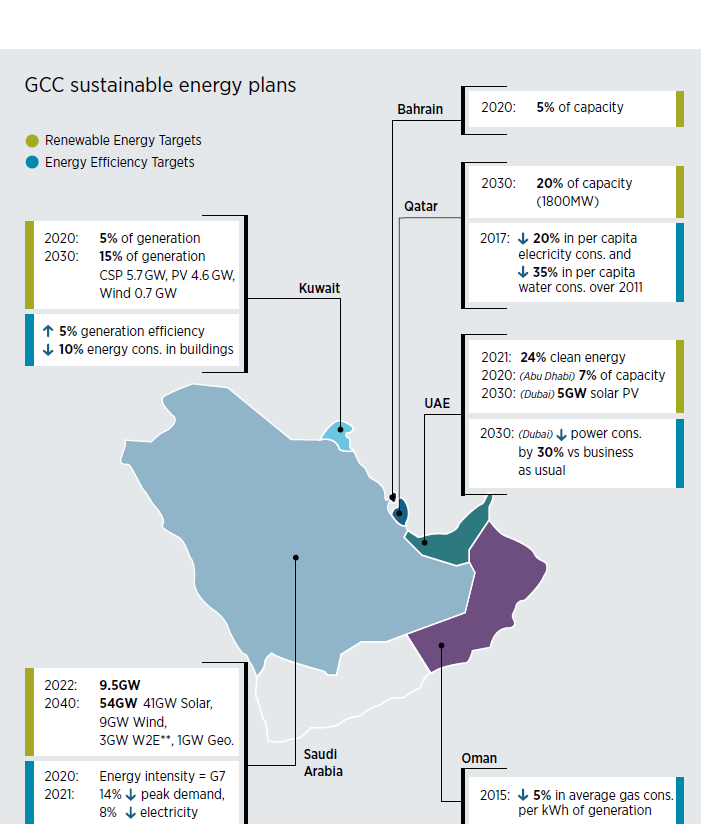 Top 5 GCC power and water projects
To conclude the report, we are looking into the largest power and water projects in the GCC and we have listed them here  – BNC Network estimates 48 power plant projects under construction as of October 2018 in the GCC. Here are some of these projects:
Saudi Arabia: Jizan Economic City (JEC) – Power Plant (Actual value: US$3.4 billion)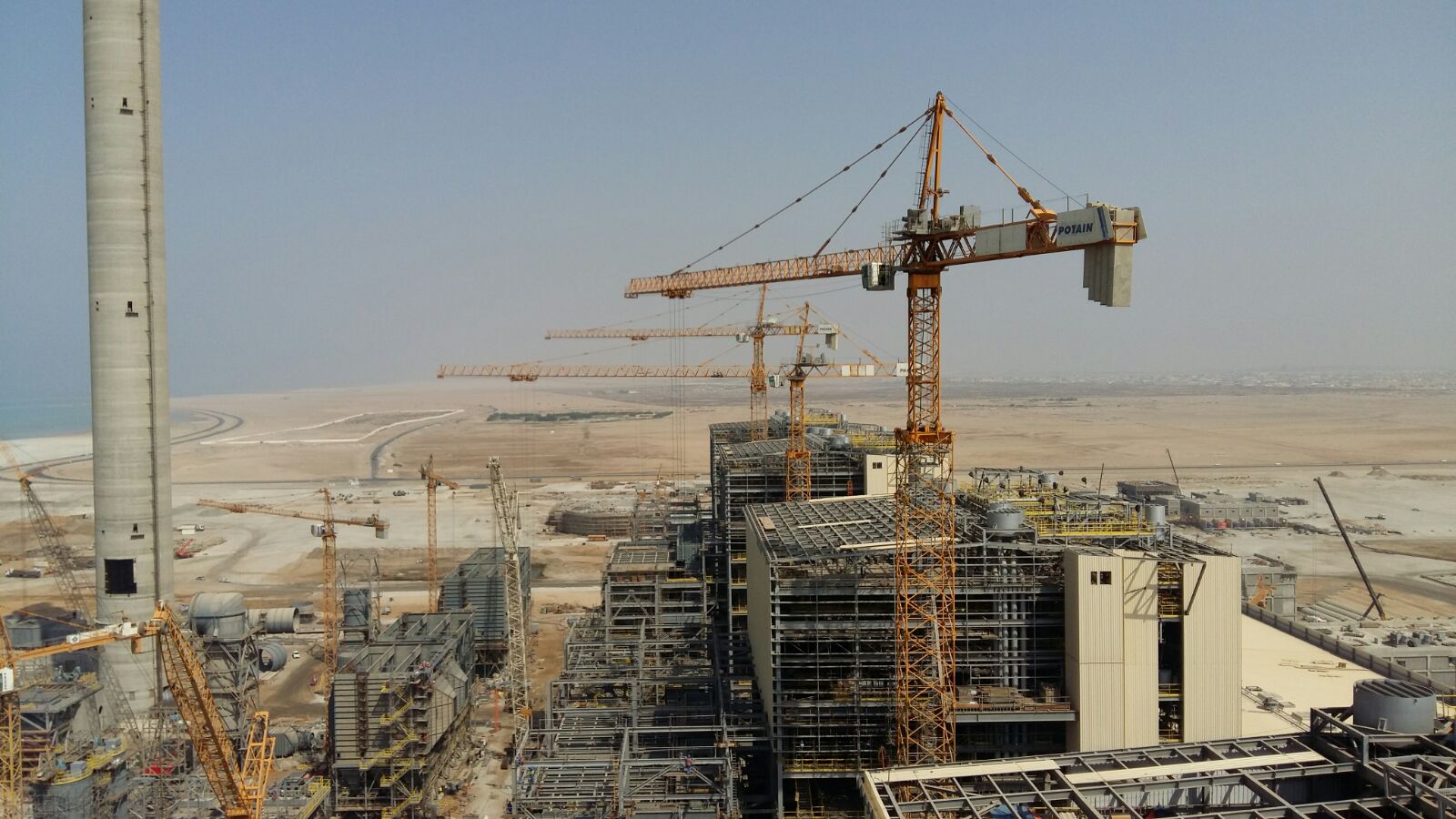 CPI Power Engineering was awarded the main construction contract in November 2008. Construction of the 2 400 MW captive power plant started early this year and is expected to be completed in 2013. It is intended to power an aluminium smelter in Jizan Economic City. The city itself is 725 km south of Jeddah and will include residential, commercial and industrial zones. The economic city will be built in phases and is expected to be completed by the end of 2020. The Aluminum Corporation of China (Chalco) signed an agreement with Malaysia's MMC Corporation and the local Saudi Binladen Group to develop a 1 million ton per year aluminum smelter in November 2007.
Saudi Arabia: Jubail IWPP (Actual value: US$2.5 billion)
The independent water and power plant in Jubail Industrial City will be made up of four blocks and based on combined cycle generation gas turbines. The extraction steam will supply the desalination plant, which will have 27 units employing multiple effect distillation technology. When operational, the plant will produce 2 745 MW of power and 800 000 m3 per day of desalinated water.
These resources are destined for Jubail Industrial City and the Eastern Province of Saudi Arabia. The project is being developed with on a build, own, operate and transfer basis. The Seuz consortium was awarded the construction contract in December 2006. The consortium is a joint venture between Suez Energy International and Saudi Arabia's Acwa Power Projects.
UAE: Hassayan power and desalination plant (Actual value: US$2 billion)
The Dubai Electricity and Water Authority's Hasssyan power and desalination complex is planned to be a huge plant made up of six stations (P1, P2, Q1, Q2, R1, R2) each with a gross capacity of around 1 500 MW and between 100 – 120 million gallons per day of desalinated water. Configurations on the drawing board include gas turbines with associated heat recovery steam generators, auxiliary boilers, backpressure steam turbines and MSF desalination units. The project will also include infrastructure for water storage and distribution.
UAE: Nuclear Power Plant : Barakah Nuclear Energy Plant
The project involves construction of a nuclear power plant with a capacity of 5,600 MW in Baraka in the Western region of the capital city. It will include four nuclear reactor plants each with capacity of 1,400 MW. Unit 1 is slated for completion in five years, with commercial operations commencing in 2017, pending regulatory approval. The project upon completion will enable UAE to meet a quarter of its electricity needs from safe, clean, efficient and reliable nuclear energy, and save up to 12 million tons in carbon emissions each year. The project is estimated at 40 billion US$ and NFT has had 60 tower cranes installed throughout the multiple phases of the project.
Bahrain: Al Dur IWPP (Estimated value: US$2 billion)
The Al Dur power and desalination plant in Bahrain is being developed on a build, own, operate basis by a consortium composed of GDF SUEZ and Gulf Investment. The project has seen lucrative contracts awarded to large international players and will be located at Al Dur. The plant will consist of a combined cycle gas turbine power plant and a reverse osmosis desalination plant, together with all support facilities such as seawater intake and discharge structures and gas connection.
Oman: Al Duqm IWPP (Estimated value: US$2 billion)
The Al Duqm IWPP is currently on the books as the first coal-fired power plant in the GCC. If it goes ahead the proposed plant is expected to have an electricity capacity of 1 000 MW.
Kuwait: Az Zour South 3 Power Plant Expansion
The project involves the expansion of Az Zour South 3 power plant from open cycle to combined-cycle mode. The plant is located in Kuwait and is operated by the Ministry of Electricity & Water (MEW). The expansion will increase the total installed capacity of the plant by 263 megawatts (MW) without using any additional gas.
Az Zour South 3 began operating as an open cycle power plant with two SGT5-4000F gas turbines in 2015. After the steam turbine expansion, the hot waste gases of the gas turbines will be used to produce steam which will feed the turbo set. This will increase the plant's total capacity without any additional gas consumption and will boost its efficiency significantly.
Dar Al-Handasah to build first commercial Hyperloop system in Abu Dhabi
Design and engineering firm, Dar Al-Handasah has been appointed to head construction of Abu Dhabi's first commercial Hyperloop system.
Dar Al-Handasah will act as design lead on the project heading at team including fellow Dar Group members: Perkins+Will (architects, USA), T.Y. Lin International (engineers, USA), GPO Group (engineers, Spain) and Currie & Brown (cost management consultants, UK), said Hyperloop Transportation Technologies in a statement. Construction of the Hyperloop commercial track as well as HyperloopTT's XO Square Innovation Center and Hyperloop Experience Center is targeted to begin in Q3 2019.,
"We are extremely honoured to be part of this global movement in mobility and rapid transportation and are looking forward to collaborating with HyperloopTT to deliver a truly iconic project in Abu Dhabi," said Talal Shair, chairman, Dar Group.
HyperloopTT confirmed it had signed an MoU with Aldar Properties earlier this year for the construction of a new HyperloopTT centre including; a full scale commercial Hyperloop system, an XO Square Innovation Center and Hyperloop Experience Center. The proposed site within Aldar's Seih Al Sderieh landbank is also conveniently located on the border of the Emirates of Abu Dhabi and Dubai, close to the Expo 2020 site and Al Maktoum International Airport, according to HyperloopTT.
Dubai Creek Harbour construction site uses anti-collision crane tech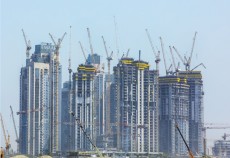 Details have been revealed of the anti-crane collision technology being used on the construction site of Emaar's Dubai Creek Harbour project. AMCS Technologies is providing its systems for the 59 cranes working on Dubai Creek Harbour's Island District.  AMCS's DCS 60 anti-collision and zoning systems are managing the equipment, which is helping nine contractors avoid interference with their cranes.  Among the project challenges AMCS is helping to mitigate is the proximity of different luffing and topless cranes on site. Due to the interference caused by this number, the construction process may be hindered by collisions between jibs and counter-jibs and jibs and cables.
Explaining the technology's functions, Radoine Bouajaj, sales director at AMCS Technologies, said: "Anti-collision and zoning systems are essential for this spectacular project. The DCS 60 guarantees site safety by managing prohibited areas and interferences between cranes. It makes the work even easier by displaying useful settings for operating the crane."
End.
http://gulfbusiness.com/wp-content/uploads/2017/05/Kstation-Dubai-power-plant.jpghttps://www.arabianbusiness.com/energy/387238-gcc-power-construction-deals-set-to-exceed-23bn-in-2018http://saudigazette.com.sa/article/525809http://www.creedla.com/waste-energy-power-generation/http://www.irena.org/documentdownloads/publications/irena_market_gcc_2016.pdfhttps://www.arabianbusiness.com/top-10-gcc-power-water-projects-14880.htmlhttp://meconstructionnews.com/31967/dar-al-handasah-to-build-first-commercial-hyperloop-system-in-abu-dhabihttp://www.constructionweekonline.com/article-50467-dubai-creek-harbour-construction-site-uses-anti-collision-crane-tech/