The global construction industry has been under intense stress in recent months amid the COVID-19 crisis and associated containments measures to prevent the continued spread of the virus. Even in countries where the construction industry has been permitted to continue, being exempt from restrictions on general business activity, there has still been widespread disruption and temporary shutdowns of construction sites. Reflecting the severe impact on the industry, provisional data for some major markets in Europe reveal that construction output plummeted in April during the peak of the pandemic in the region, with Italy recording a 68% year-on-year drop, and France a 60% decline. Such unprecedented declines are expected in other markets that have seen construction work grind to a halt.
General Global Business Sentiment according to GlobalData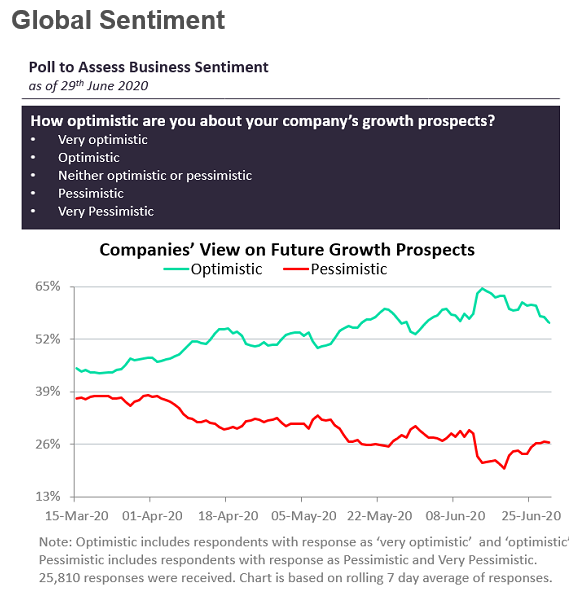 The Plight of Construction and Real Estate Industries 
The construction and real estate industries are certainly not exempted from the global and regional economic disruptions. Due to existing inventory levels, short term impacts on ongoing construction activities have been minimal. With threats to employment and economic growth, there is deteriorating confidence in investments which can leave adverse effects in the long term.
Experts point out how China and Italy largely contribute to the hospitality, residential, and commercial projects in terms of supplying luxury interior materials. However, as businesses rethink their procurement strategies due to changing consumer trends, there will be an inevitable slowdown in factory operations and a larger focus to source locally. To add to that, countries such as India have closed a large number of steel plants. There will be a global surge in demand when these factories open for normal functioning. This will most likely add pressure to these industries and therefore, leading to long term impacts.
The question at hand remains, are all long-term ramifications on the regional construction and real estate industry at a disadvantage?
Concerning the real estate demand in the UAE, it is safe to say it is a valued and robust industry. It offers excellent value across select developments. Investors will be able to take advantage of projects by offering discounted prices, leaseback options, and other incentives during this time. The Abu Dhabi government has also waived off real estate registration fee of 2%. This might increase transaction activity as residents currently renting will find it more affordable and lucrative to purchase their property.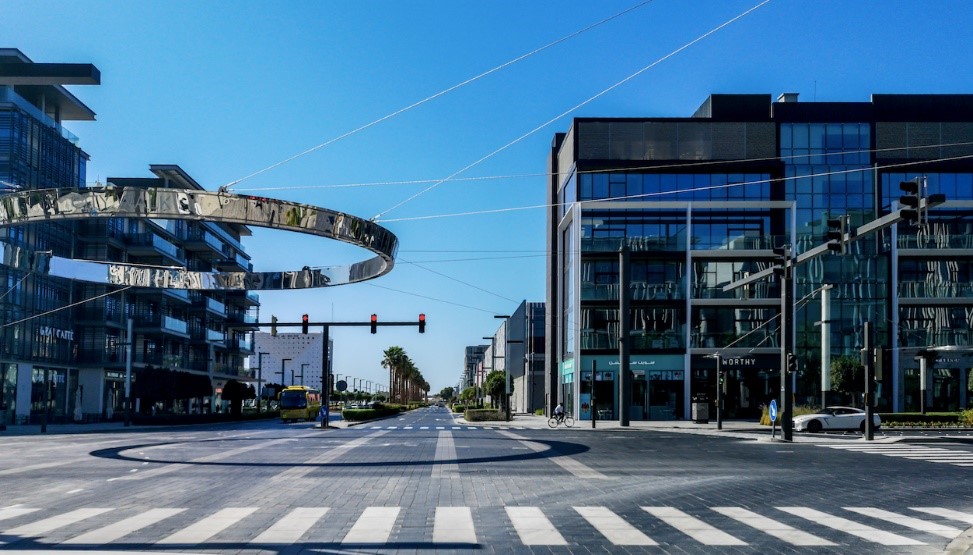 Post COVID-19 Strategies for Real Estate Projects 
 As the world adjusts the new normal, some strategies will shape the real estate industry post-COVID-19. New methods such as integrating improved artificial intelligence and carefully analyzing infrastructure qualities will help this industry grow.
Although industries have taken a massive hit from the monetary downfalls due to economic standstills, certain government's efforts are starting to pay off as several
Post COVID-19 Strategies for Real Estate Projects 
 As the world adjusts the new normal, some strategies will shape the real estate industry post-COVID-19. New methods such as integrating improved artificial intelligence and carefully analyzing infrastructure qualities will help this industry grow.   Although industries have taken a massive hit from the monetary downfalls due to economic standstills, certain government's efforts are starting to pay off as several  industries are now on a path to fast-track recovery. The real estate industry, in particular, is heading towards a new direction in terms of market demand.
Post COVID-19 periods will also see a rise in demand for lower-density properties and locations. Rethinking design to maintain social distancing standards will become top priorities for developers.
Building layouts will see major revamping by the allocation of extra spaces and designs that adhere to safety aspects to add value.
In addition to new design standards, builders also need to focus on the quality of infrastructure. Industry leaders need to commit to high-grade materials and carefully assess conditions that will stand out to their stakeholders.

An aspect that was becoming prominent much before the dawn of COVID-19 was the concept of artificial intelligence. With time it has gained traction and has enabled buyers to experience properties without physical visits. An example of this is Smart Investment Map (SIM) which the Real Estate Investment Management and Promotion Center, the investment arm of Dubai Land Department has launched to attract major investors for off-plan available projects. SIM is an online portal serving Dubai Real Estate Market; specially designed for real estate professionals to list their properties for sale and rent in Dubai. SIM provides public with a number of e-services allowing them to search for properties listed for sale or rent, communicate with property owners, brokers and management companies and complete sale transactions online without the need for multiple visits to Dubai Land Department. Another example is the DubaiNow application which offers access to over 85 city services that include bill payments, NOL, fuel top-ups, property finding and much more. This app has a rating of 3.7 on Apple iStore.
If companies and developers focus on following these strategies, both them and the industry will recover from the hit it has taken because of the COVID-19 crises within no time. As the new normal are here to stay, all industries need to start opting to the new normal planning strategies as well.
Zooming in on the Construction Industry
With economies crashing and projects coming to a halt amidst the COVID-19 lockdowns, let us take a closer look at the impact on the construction sector.
The outbreak and subsequent spread of COVID-19 has drastically changed the course of construction projects all around the world, including the Middle East. Different projects will experience delays, disruptions, and cost escalation.
Construction Industry and in particular projects schedules have seen dramatic changes in last couple of months. From the beginning of March, the construction industry began to experience much higher levels of project delays and cancellations due to the COVID-19 pandemic, with widespread restrictions on the movement of people and enforcement of complete or partial lockdowns from mid-March. The impact during the month of April and beginning of May was at its peak with approximately 15-20% of projects were either cancelled or delayed; however, since mid-May the overall situation has improved. The share of delayed projects out of all projects updated fell to around 2% by mid-June. In the USA for example, the Associated General Contractors of America (AGC)'s latest survey found that nearly one fourth of contractors reported a project that was scheduled to start in June or later had been canceled.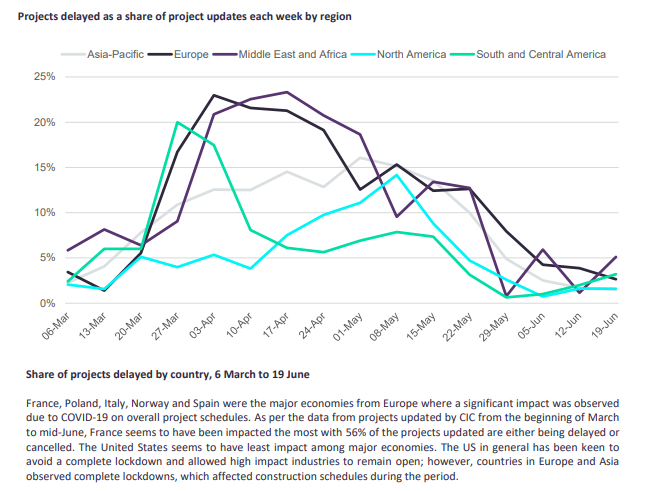 Keeping in mind the brutal blow economies all across the globe are facing, measures had to be in place to ensure project delays did not inflict widespread damages. In the light of the dramatic fall in oil prices in the UAE, it is yet to be seen what economic effects we will be facing due to the novel coronavirus. The fall in the market may have repercussions on liquidity and cash flow throughout the construction sector. It is particularly prevalent in this region where 'pay when paid' clauses are permitted and often seen in subcontractors.
The smooth flow of funds in the construction sector is going to be taken up by banks, which will allow contractors and companies to dodge the constant problems of delayed payments. With banks being open to extending repayment terms, liquidity is less of an issue to contractors.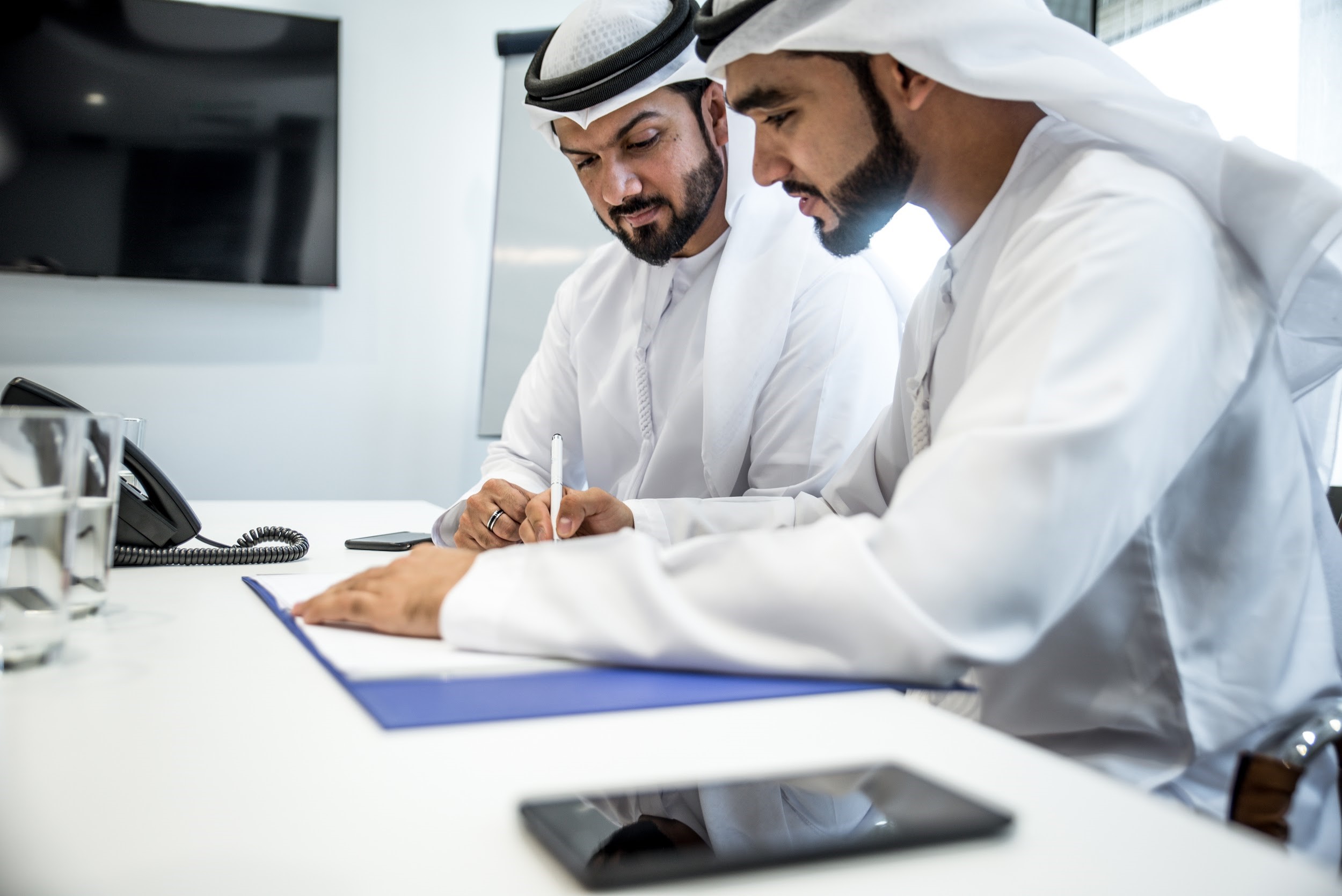 As a response to the current situations owing to the COVID-19 virus, banks in the UAE will ease construction sectors' payment issues. UAE banks' exposure to the construction industry is estimated at 15% plus.  The UAE Central Bank is also required to be more lenient on payments due from clients. Banks have received orders to give more flexibility on loan paybacks, and any transactions clients have with the banks and easing pay for contractors become a top priority by banks.
With many industries being vulnerable to the impacts of the virus outbreaks, construction projects are some of the most vulnerable sectors. The UAE has about $710 billion of building and civil engineering projects currently planned or underway. There would be revisions once the full impact of the COVID-19 impact is understood.  All the issues of the construction industry have been brought forward with the pandemic. We need to be thoughtful about the problems every sector is facing. The mobility of labour is not the only hindrance. Delays in exporting or importing goods, materials, plants, and equipment owing to travel bans and lockdown may consequently impact the progress of construction projects everywhere. Delay in projects is bound to happen. There are no two ways to it. We need contracts that allow the smooth functioning of the industry without anyone getting into disputes. This is why banks need to step up and further ease their procedures as their plan of action during these trying times will be reflected deeply in future provisions.
Investment and Adaptability to Digital Transformation
The construction industry has evolved over the years in the way they design, plan, and build structures. Technology makes construction projects more efficient and safer. It also makes room for more innovation. Adopting artificial intelligence can help optimize work schedules, improve workplace safety, and keep a watch on facilities.  From small scale projects to multi-year and large scale projects, machine learning is excelling at finding patterns in data. With the help of pattern recognition and historical data, artificial intelligence has time and again proven to help better manage schedules. It can help prevent costly delays amongst suppliers, vendors, and everyone involved in the process.
The same pattern detection deployed to schedule time can be used to look for common trends in projects. Many sites use artificial intelligence to run through contingency plans. The technology can assess what might happen if a permit is delayed or an accident occurs, forecast outcomes of multiple scenarios and even anticipate breakdown. This exercise can help develop contingency plans to tackle unexpected situations.
The use of autonomous devices, drones, and robotic construction workers is also on the rise. Drones help in surveying and taking overhead images of construction projects. Robots help with various mundane tasks such as bricklaying, concrete pouring, or installing drywall. Such devices help cut labour costs and keep the project on track with regards to time.
Advanced data intelligence also increases safety. Construction is not without hazards. Potential on-site risks such as dangerous structures and moving equipment that poses a danger to humans exist in every construction project. Artificial intelligence helps contain or completely eradicate the possibility of these hazards to occur. Sites are also equipped by cameras and sensors that monitor several aspects of construction operations. Advanced systems are capable of detecting unsafe behaviour and alerting teams of potential hazards. They not only reduce liability but can also help save lives and increase efficiency.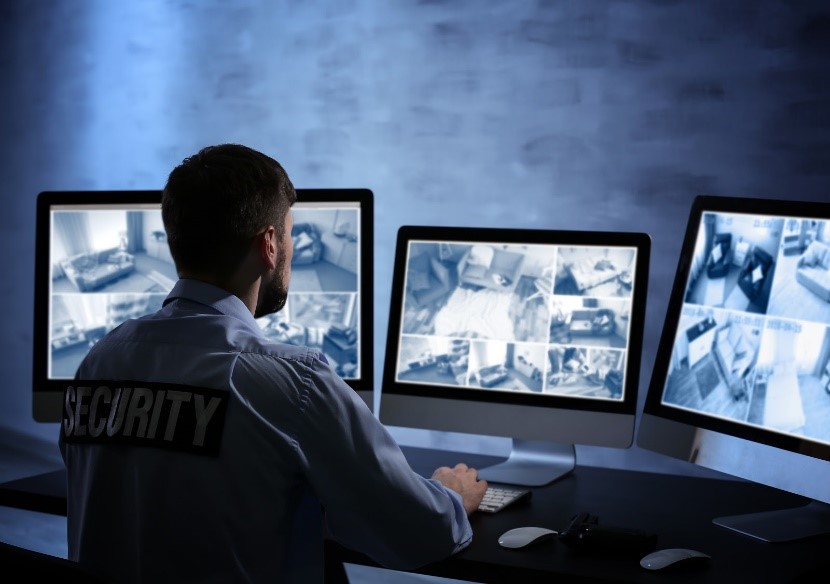 Surveillance systems are not new to workplace environments. Keeping an eye over the projects and sites is an added level of security. Investing in expensive equipment can help companies monitor footage and spot suspicious activities.
Enabling and adopting artificial intelligence has delivered incredible results and is being deployed by more and more construction companies with each passing day. Assessment of the results shows artificial intelligence can help in cost savings, time savings, and overall improvements in construction projects.
An example of a country that is putting digital transformation at the forefront of the construction industry is Australia where a collaboration between 30 partners including universities and the CRC (Australian government's Cooperative Research Centres Program). The scheme, called Building 4.0 CRC, is focused on cutting delays, emissions and waste from building projects has received a grant of 28 million Australian dollars ($16.40 million) from the country's government. The objectives include harnessing digital technology and off-site manufacturing to cut project costs by 30%; reducing construction waste by 80%; and lowering carbon dioxide emissions by 50%. "Our vision is to create a world where people can visualize and realize buildings in real time. The purpose is to transform the way that consumers and builders design and buy buildings by providing easy-to-use browsing-based software that allows them to custom-design, visualize and price buildings in an engineering compliant way," said  Gavin Tonn who is Australian CEO of the Donovan Group, said in a statement.
The Dubai Development Authority (DDA) has also taken a number of steps to mitigate the impact of COVID-19 on the construction sector. These have included:
The announcement of a Planning and Development Stimulus Initiative.3Under this initiative: (i) the payment of Final Building Permit Fees are split into four instalments4; (ii) the payment dates of fines issued by the Planning and Development Department are postponed for three months; (iii) zoning exception fees are now payable within 12 months rather than six months; (iv) additional or modified built up area fees are now due within three months instead of one month; (v) the issuance of Conditional Completion Certificates (undertaking letter) will be free of charge for three months from the date of the initiative; and (v) the validity period for any Building Permit, Fit-out Permit, Temporary Construction Permit, or Permit to Work within a "right of way" will be extended by an additional three months without charge.
The introduction of virtual inspections of construction sites.5 Sites can now be inspected at various stages of a project by way of either a Zoom or Microsoft Teams video call, without inspectors having to be physically present on site.
Investment needed for Health & Safety
In most cases, lockdowns may have caused a delay in project completion, not complete shutdowns. Projects that continue their work at sites now have to take extra precautionary measures to ensure the safety of the workers.
Employers may need to review their health and safety policies and protocols and adhere to Government regulations in the context of COVID-19. Safety measures such as maintaining social distancing, sanitation, and providing protective equipment such as masks need to be kept in check by employers for those at the construction sites. Other measures, such as providing remote working facilities to office staff and improving the delivery of information about disease prevention on-site, have also been implemented.
Employers need to focus on medical screening to satisfy care and combating the spread of the virus at these stages. The Occupational Safety and Health Administration Department has updated its guidance to supplement the general terms to accommodate the interim guidance for all workers and employers of workers with potential occupational exposures to SARS-CoV-2. For complete review of the guidance for preparing workplaces for COVID-19, please read our blog: OSHAD & COVID-19.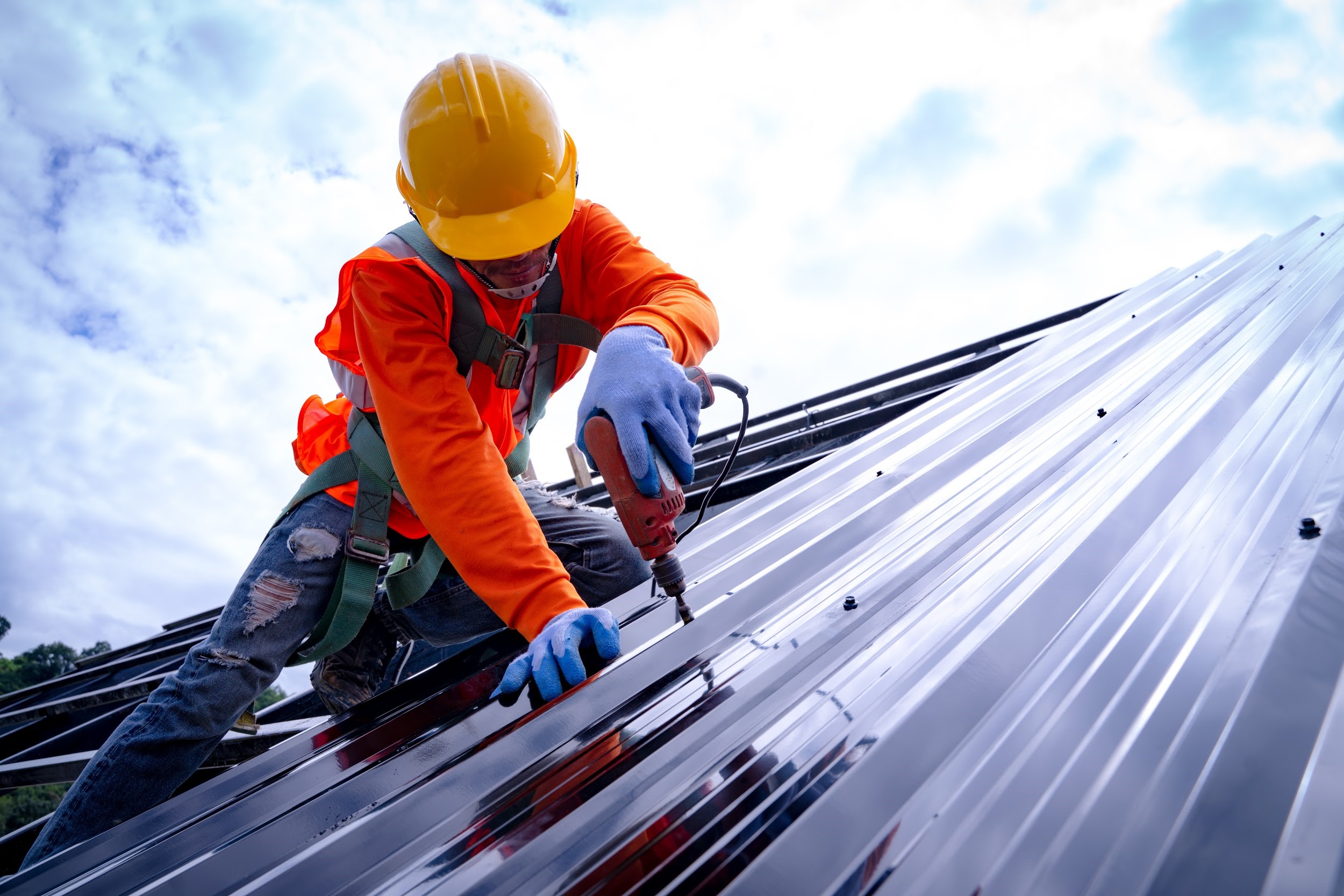 Guidelines around Construction Workers
The demonstrations of precautionary actions such as restrictions imposed on travel bans in most regions are now posing a significant problem to the construction industry. On the one hand, companies are unable to get their migrant workers back due to these restrictions, therefore causing severe delays. On the other hand, we have the strict rules of self-isolation and quarantine that need to be followed to flatten the curve.  Also, labor shortages are resulting in contractors having to pay workers on leave.
 Specific guidelines have been issued by the municipality to ensure the health and safety of construction workers at projects sites amidst the COVID-19 virus outbreak.
The construction sector is one of those industries that has been identified as a vital industry and is exempted from strict movement restrictions in the UAE.
While ensuring normal operations, practicing on-site precautionary measures is crucial for all companies. It is for this reason that the Dubai Municipality's Health and Safety Department has issued specific guidelines highlighting all the precautions to be adhered to by construction workers across the emirate which we anticipate will continue even post COVID-19 to avoid the spread and risk of infection:
In the UAE, the government announced that construction companies are now permitted to set up or construct labour accommodation on site. This will result in workers not being required to be transported to and from site and will assist in ensuring that social distancing precautions are maintained in existing labour accommodation. It is a requirement that on-site accommodations have enough space to ensure social distancing guidelines are adhered to.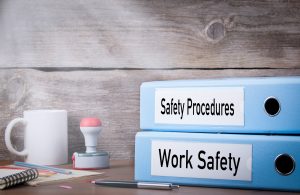 Within Labor Accommodations: The precautionary measures to be followed by construction workers within labur accommodations include frequent disinfection and cleaning, limited gatherings, and social and physical distancing of 2 metres within specific areas. Body temperatures of workers must also be checked before entering and after exiting the premises. If a worker is found to have a high temperature, it is imperative that the worker is placed in isolation and checked for symptoms regularly. In Abu Dhabi, the Abu Dhabi's Department of Health has undertaken a complete sanitation of industrial areas such as Musaffah and Al Ain Industrial area by testing all residents and isolating infected labors.
All construction workers must practice safe physical distancing within buses. Sanitation must be of top priority, and large on-site gatherings must be avoided. Buses must also undergo frequent, and deep cleaning with government approved products.
The Impact of Changing Consumer Trends on other Industries 
The impacts of the current lockdowns and restrictions have caused a significant effect on the functioning of majority industries. Disruptions in one sector have a ripple effect on other areas as well.  As restrictions are easing in several places, businesses are planning a comeback into the physical working environment. However, there has been a fundamental shift in the way consumers are living, buying, and thinking amidst the COVID-19 pandemic. Even with restrictions lifting entirely or partially, going back to old behaviors and choices will take place over a long period.
Where the Consumer Preferences Lie 
As consumers strive to adapt to new normals, they are also trying to contemplate what these changes will mean for themselves, their families, and society altogether. These concerns are both economic and health-related. Where priorities for hygienic and cleaning staples are increasing, non-essential goods are taking a slump.
These times call in for basic necessities of life taking precedence. There is no surprise that personal health is the top priority for the majority of consumers right now. Other industries like food, financial security and personal safety follow.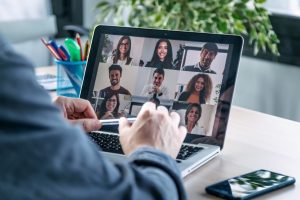 A study, based on Google Trends data, showed that searches in the online grocery shopping category reached a peak between March and May 2020 in the UAE. There was a 316% growth in online card payments for this sector in April. Distance learning was another sector that dominated the online search industry. The same study uncovered the surge in online searches for courses online as residents looked to improve their skills and knowledge, making the most of the lockdowns.
Lockdowns and remote working protocols also resulted in a sudden interest in telecommuting. The number of searches for "work from home in Dubai" surged before gradually declining once users became more familiar with remote working processes and tools. The shift to flexible working is one of the main factors driving a higher frequency of online searches for furniture as a need for home office workspaces emerged among residents.
Commuting and travelling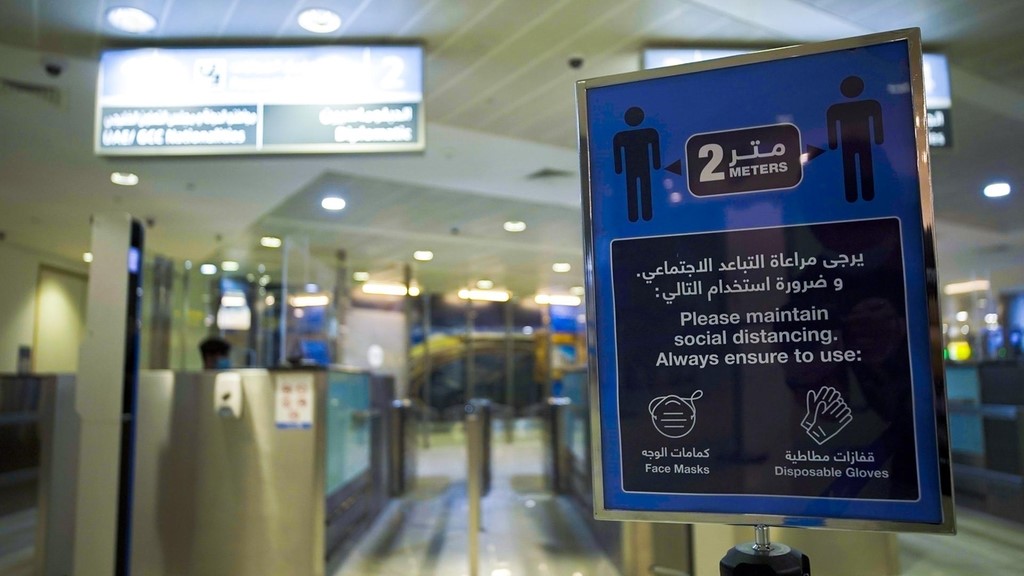 The Abu Dhabi Airport is one infrastructure which has demonstrated how technology can help transform safety measures. Be it touchless sensors, voice-activated technologies, or hands-free switches; every business needs to invest in digital transformation to gain the trust of its stakeholders.
Looking at Abu Dhabi International Airport as an example where many additional safety measures have been put in place to ensure the health and safety of passengers and staff:
Introduction of strict social distancing rules between passengers and staff and the mandatory use of face masks and gloves
Airport internal staff have been trained to monitor and ensure all additional health and safety rules are being followed by passengers
With swab tests, rapid blood testing and temperature checks carried out on site, the airport has also employed external personnel to help man the testing stations each day, including 13 administration staff and nine nurses.
53 elevators located within the terminals have been upgraded with contact-less technology, meaning passengers do not have to touch any buttons when calling for a lift.
Three vending machines containing medical protection kits, including face masks and gloves, have also been placed throughout the airport as well as more than 400 hand sanitizer stations.
In total, 143 shield partitions have been placed on 71 check-in and immigration counters and several self-sanitizing hand rails have been positioned on escalators in the arrivals and departures terminals.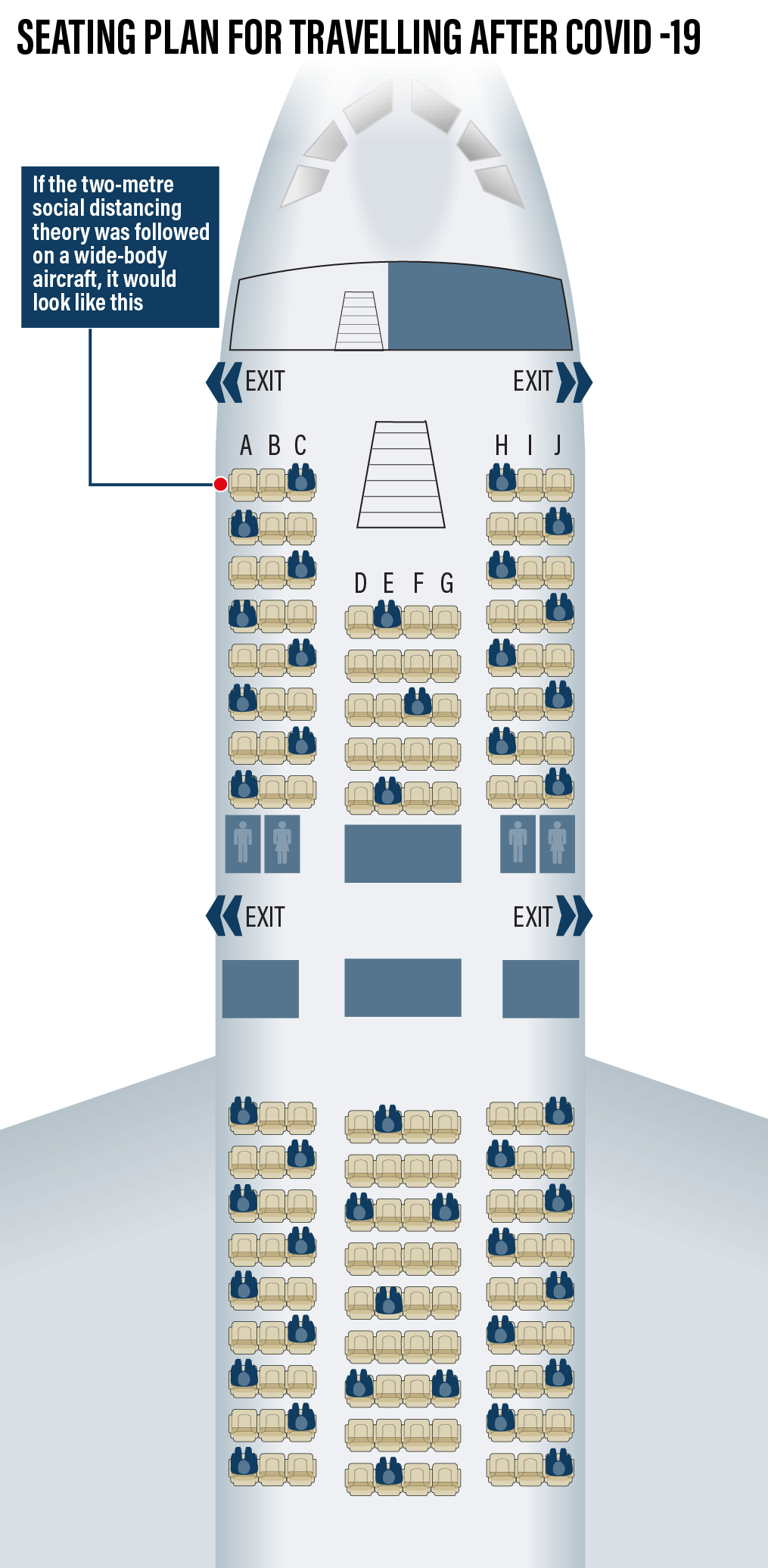 To conclude the situation of the construction and real estate industry, experts say that the proactive efforts of governments for these industries will ensure business continuity. These measures have also helped contain the damage of the pandemic on investors and agents. Companies and developers can combat losses as long as they start risk planning and implementing improved strategies and technologies. Even though governments are working relentlessly to flatten the curve and contain the spread of the virus, the effects of the pandemic will follow us in the coming months and some changes are here to stay. This is a time for contractors to proactively make decisions that would help in the smooth running of construction projects.
End.
Sources:
https://www.thenational.ae/uae/government/coronavirus-35-000-passengers-pass-through-abu-dhabi-airport-on-limited-flights-1.1030565https://www.nortonrosefulbright.com/en-me/knowledge/publications/0abd48ed/uae-construction-during-covid19-the-impact-of-government-measureshttps://blog.zoomproperty.com/how-smart-dubai-initiative-will-help-uae-real-estate-to-flourish/https://eres.ae/SIM.aspxhttps://www.cnbc.com/2020/03/18/millions-in-funding-for-scheme-looking-to-transform-construction.htmlhttps://www.khl.com/international-cranes-and-specialized-transport/us-construction-jobs-rebound-in-may/144634.article?utm_source=newsletter&utm_medium=email&utm_campaign=Construction+and+Coronavirus+-+18th+June+2020&utm_term=C%26Chttps://construction.globaldata.com/Analysis/details/analyst-briefing-impact-of-covid-19-on-construction-project-progress-updated-103442https://www.cbnme.com/analysis/lootah-ceo-outlines-top-5-trends-that-will-transform-uaes-real-estate-sector-in-post-covid-19-era/https://www.cbnme.com/logistics-news/dubai-chamber-analysis-examines-changing-consumer-behaviours-in-covid-19-era/https://www.arabianbusiness.com/comment/446623-how-covid-19-will-change-the-way-we-rent-buy-real-estatehttps://www.forbes.com/sites/forbesbusinesscouncil/2020/04/27/how-is-the-business-world-changing-today/#2e663d3e3972https://www.accenture.com/ae-en/about/company/coronavirus-business-economic-impacthttps://meconstructionnews.com/41879/coronavirus-the-waiting-gamehttps://constructionexec.com/article/four-ways-technology-can-help-the-construction-and-freight-industries-labor-shortagehttps://constructionexec.com/article/what-are-the-top-lessons-your-company-has-learned-since-covid-19-has-struck