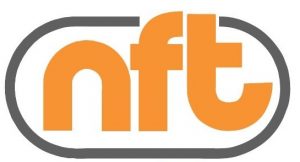 At NFT, we are committed to our customers, employees and communities.
We are monitoring closely the latest developments surrounding the coronavirus COVID-19 pandemic, and follow with full vigilance the latest protocols of health and safety shared by the UAE authorities. The health and safety of our employees and customers are and have always been our number one priority.
As we continue to maintain the highest level of hygiene and care, NFT is implementing all the recommendations from trusted sources who are experts in the field, such as Department of Health in the UAE, World Health Organization (WHO), or Centers for Disease Control and Prevention (CDC). 
Some examples of measures taken by NFT to educate and protect its employees include:
Conducting awareness campaign through more than 13 sessions about the virus.

Distributing publications on awareness about the virus in several languages.

Conducting special sessions for the employees involved in sanitation activities.

Focused simulation sessions of best practices as recommended by experts.

Conducting special sessions for the drivers who transport employees.

Stopped any manual punching and attendance system.

Placed sanitizing stations and gloves across its offices.

Desensitized employee buses and gathering spaces.

Suspension of air travel and disbursement of employees within 2 meters.

Strict compliance with PPE on sites and in Workshop.

Voluntary body temperature monitoring by the HSE department.
It is our social responsibility to prevent the spread of the virus while ensure business continuity in support of the economies we are contributing to. Therefore, in this unprecedented times, NFT will continue to offer its products and services in a safe, responsible manner as long as we are able to do so. Our commitment to our clients is uninterrupted and we remain available in our office, through emails, by phone and through Microsoft Teams. NFT will respect clients' preference in holding meetings on site or online.
We ask our clients who have taken our employees under their care to continue this vigilance like they would their own employees.
At NFT, we remain devoted to the communities we serve; and appreciate the collaborative nature in this global challenge.
Stay Safe!
Offices in the UAE: Head office, Workshop and Spare Parts in Al Dafra, Hameem Road, Exit 205, Abu Dhabi, P.O.Box: 28037. Saturday to Thursday from 8AM to 4:30 PM.
Tel: 02 6730778. Email: nftuae@nftcrane.com
Office in Dubai: The Curve Building, Fist Floor, F14, P.O.Box: 11043. Saturday to Thursday from 8AM to 5:00 PM. Tel: 04 4470391. Email: nftdubai@nftcrane.com